Carnivore Evolution Meat Box
Premium ancestral nutrition made easy. Our Carnivore Evolution Meat Box delivers the freshest, most nutrient dense & delicious nose-2-tail meats direct to your door. Consciously sourced from a family run farm on the edge of the beautiful Dartmoor National Park, we only use organic meats from livestock that have been raised naturally on a 100% grass fed diet, with the meat cuts then expertly prepared by a professional in-house butcher upon order.
100% Grass Fed & Finished, Non GMO, Hormone & Antibiotic Free Guarantee 
Each box includes;
2x 220g Black Aberdeen Angus Ribeye Steaks* 
2x 300g Black Aberdeen Angus Beef Short Ribs*
1x 400g Black Aberdeen Angus Beef Steak Mince*
1x 1kg Beef Marrow Bones*
1x Ox Heart*
4x 150g Lamb Loin Chops*
1x 500g Lambs Liver*
Free UK Delivery
*Sourced produce is of organic standards.
Due to nature of goods, we are can only offer this product to UK CUSTOMERS ONLY.
Delivery Notice
| | |
| --- | --- |
|  Delivery Day | Order Deadline |
| Tuesday  | Order by Friday 10am |
| Wednesday | Order by Monday 10am |
| Thursday | Order by Tuesday 10 am |
| Friday | Order by Wednesday 10am |
| Saturday | Order by Wednesday 10am |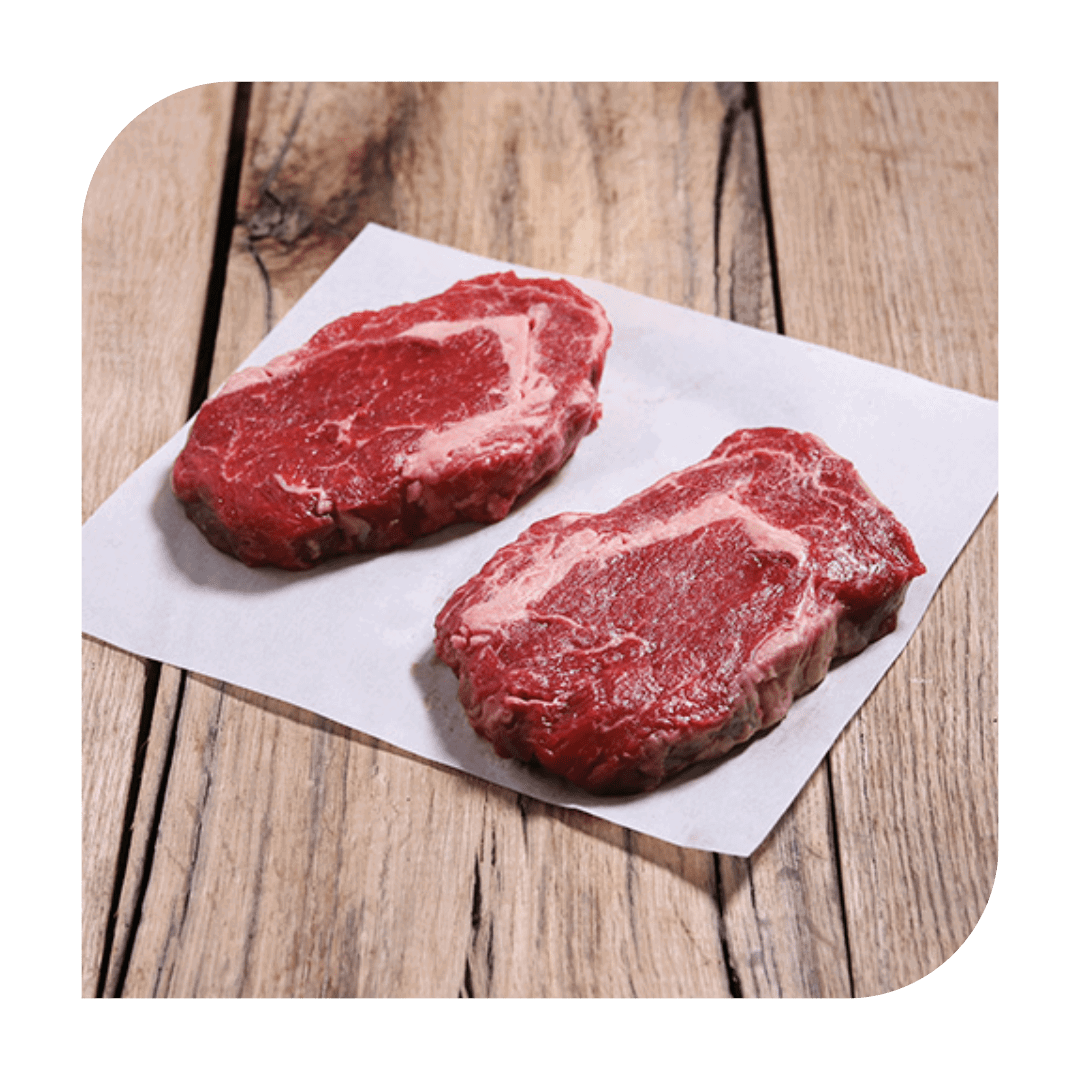 2x Grass Fed Black Aberdeen Angus Ribeye Steaks (440g)
The Guild of Fine Foods, 2016 Great Taste Awards Gold Two star winner and Gold Food and Drink Devon Award! Perfect grilled, this cut is taken from the forequarter of beef next to the sirloin, and hung for a minimum of 28 days although usually longer. Notice the beautiful marbling throughout all of the rib-eye, an 'award winning' attribute to our premium Aberdeen Angus beef included.

Typical Values per 100g
Energy: 1063kj/256kcal
Fat: 21.0g
(of which Saturates 9.1g)
Protein: 16.8g
Salt: 0.13g
2x Grass Fed Black Aberdeen Angus Short Ribs (600g)
Expertly cut from the same rib area as our award winning rib-eye steak, this is a melt-in-the-mouth cut of beef when its given a slow, low cook. Our beef is grass fed on the rolling hilled pastures of Dartmoor National Park, a fantastic mix of herbs & clover gives our beef a unique flavour and being grass fed they naturally contain more omega 3 fatty acids and of course flavour. Slowly and naturally grown on grass rather than concentrate fed the flavour is worlds apart from the quick grown and protein raised alternative.

Typical Vales per 100g
Energy: 1044kj/252kcal
Fat: 20.5g
(of which Saturates: 9.1g)
Protein: 16.8g
Salt: 0.13g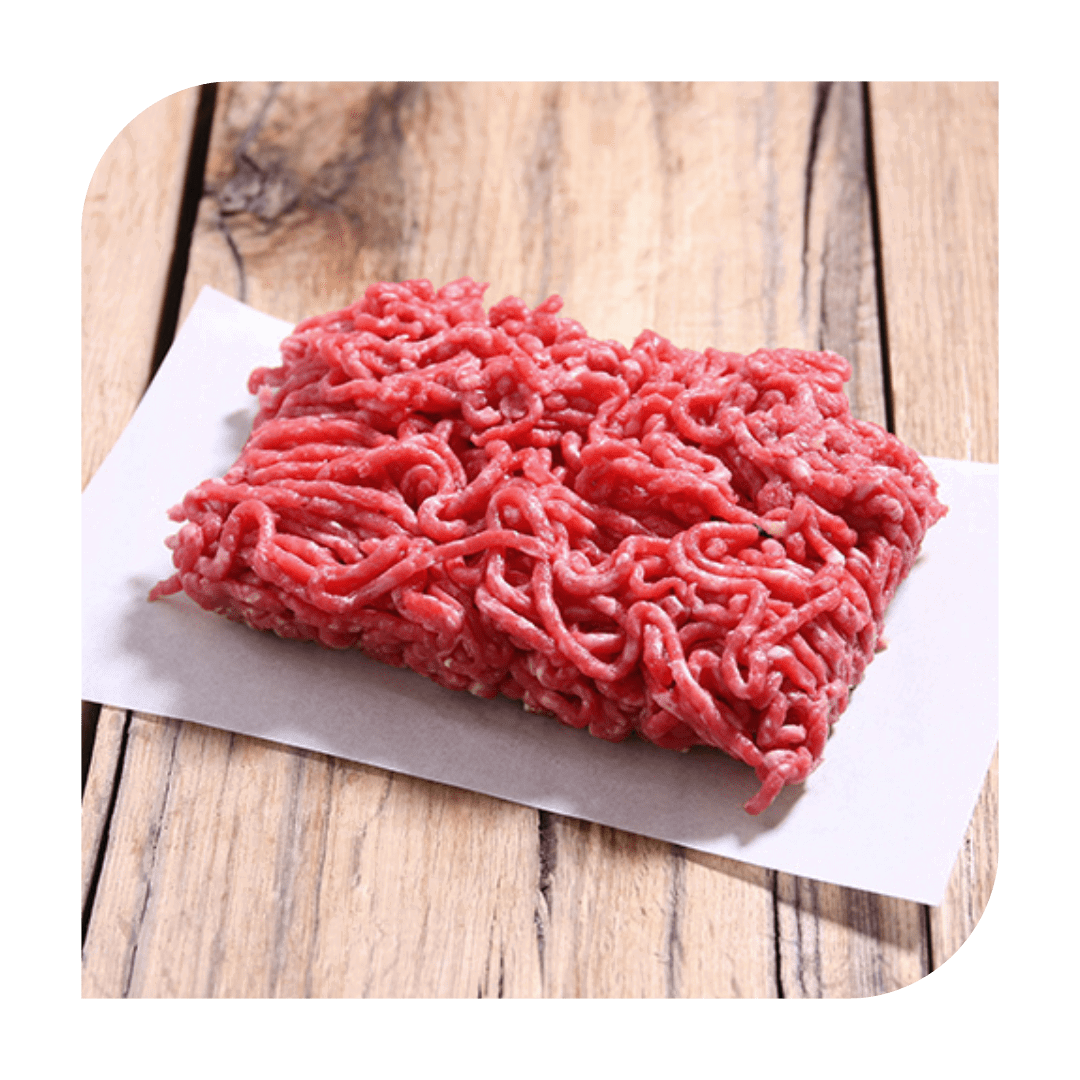 Grass Fed Aberdeen Angus Beef Steak Mince (400g)
Our butchers use only the finest quality grass fed beef steak to form our 10% fat beef mince. Your midweek meal essential, our gourmet mince is delicious simmered slowly in bolognese sauce, pressed into burgers or fried with spices.

Typical Vales per 100g
Energy: 711kj/170kcal
Fat: 8.1g
(of which Saturates: 2.1g)
Protein: 20.4g
Salt: 0.13g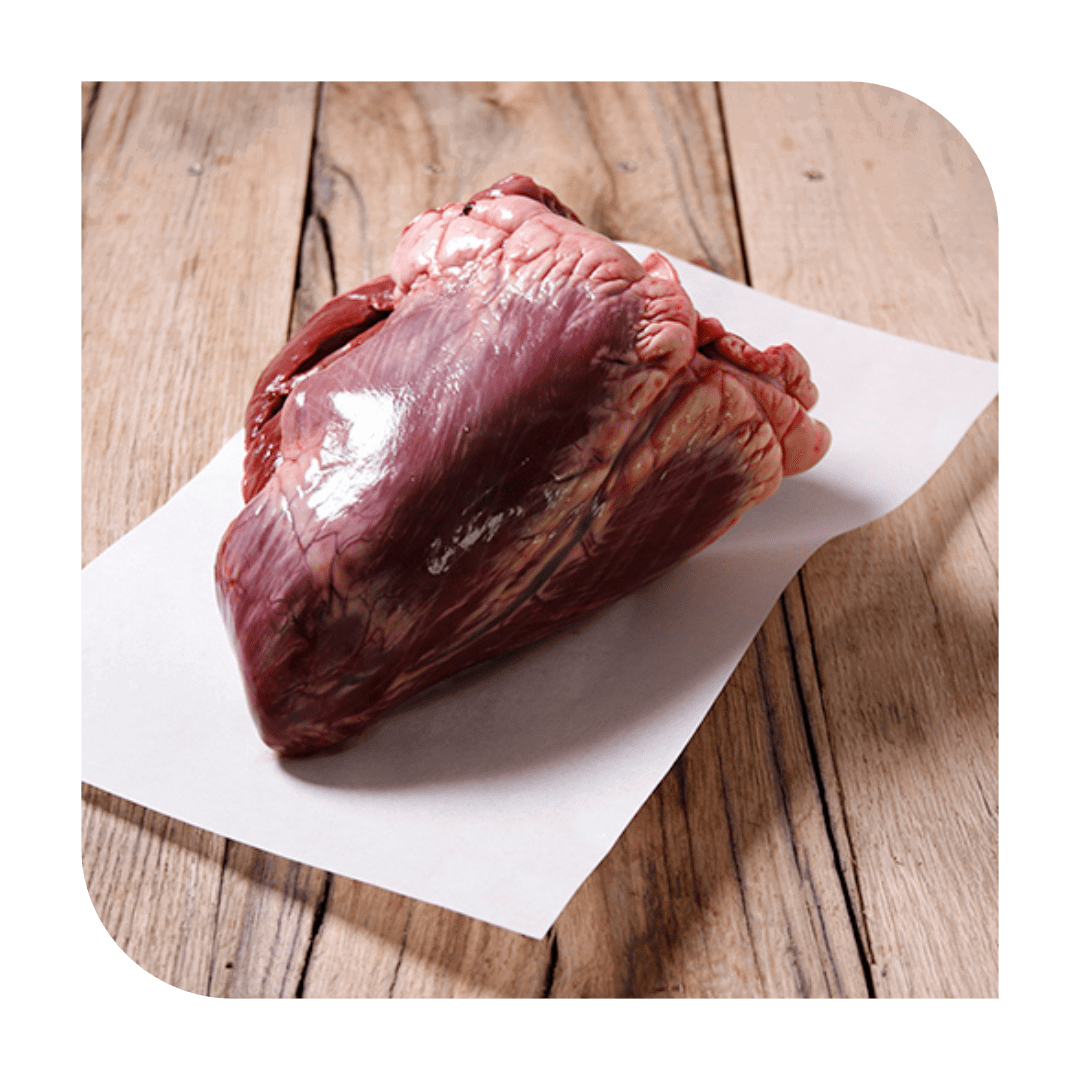 1x Grass Fed Ox Heart (2000g)
A delicate and unique flavour, use our Ox Heart to braise, casserole or even stuff to produce subtle flavours. Do not be apprehensive, Ox heart is a wonderful source of lean organic meat high in nutrition and unlike other offal, has a distinct 'meaty' taste.

Typical Vales per 100g
Energy: 345kj/104kcal
Fat: 4.4g
(of which Saturates: 1.2g)
Protein: 24.5g
Salt: 0.13g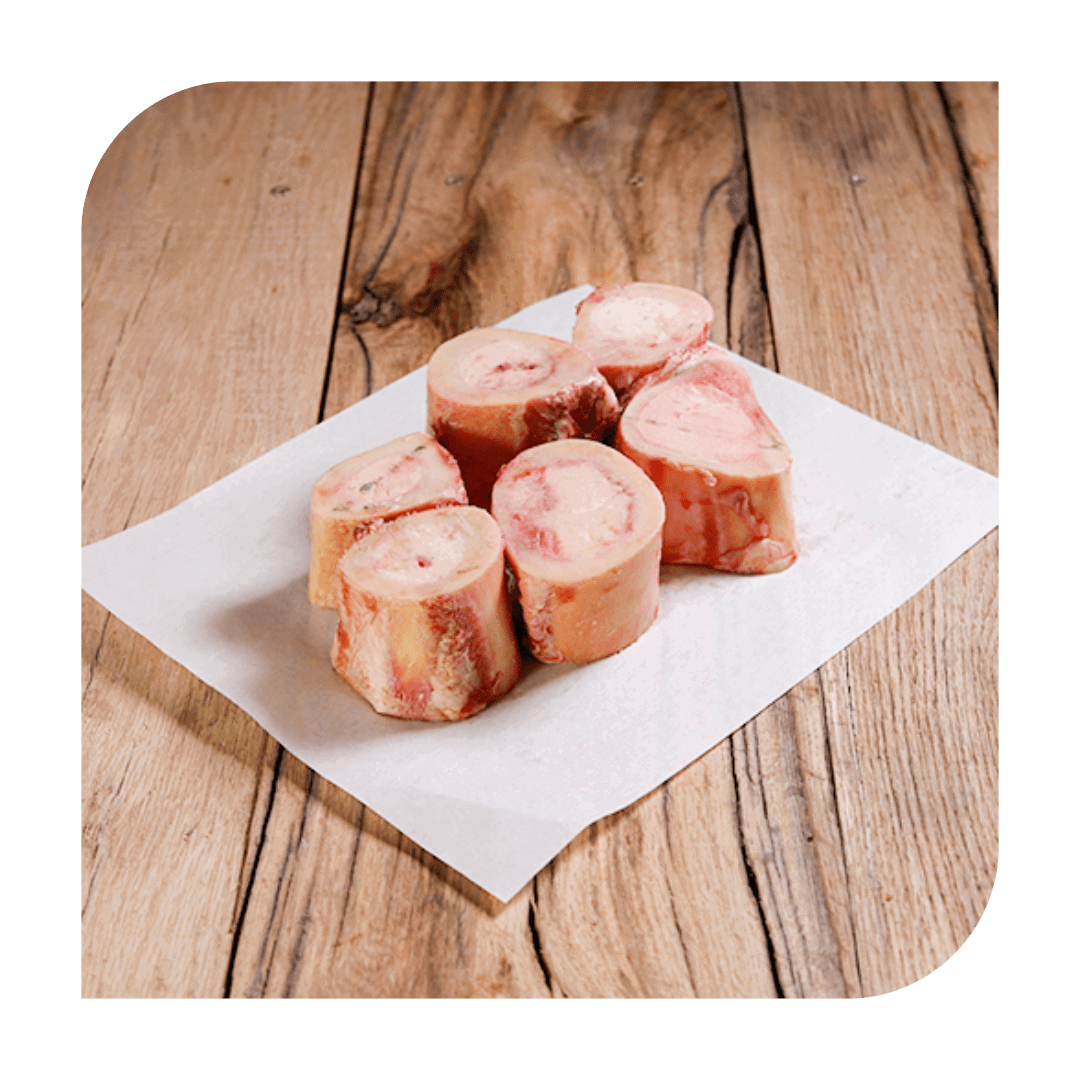 Grass Fed Beef Marrow Bones (1000g)
Fancy bubbling up your own bone broth? A fan favourite and weekly essential here at Primal Alchemy, these grass fed beef bones are packed with creamy marrow - a wonderful source of omega 3 essential fatty acids and collagen.
Typical Vales per 100g
Energy: 1063kj/786kcal
Fat: 84.4g
(of which Saturates: 80g)
Protein: 6.7g
Salt: 0.13g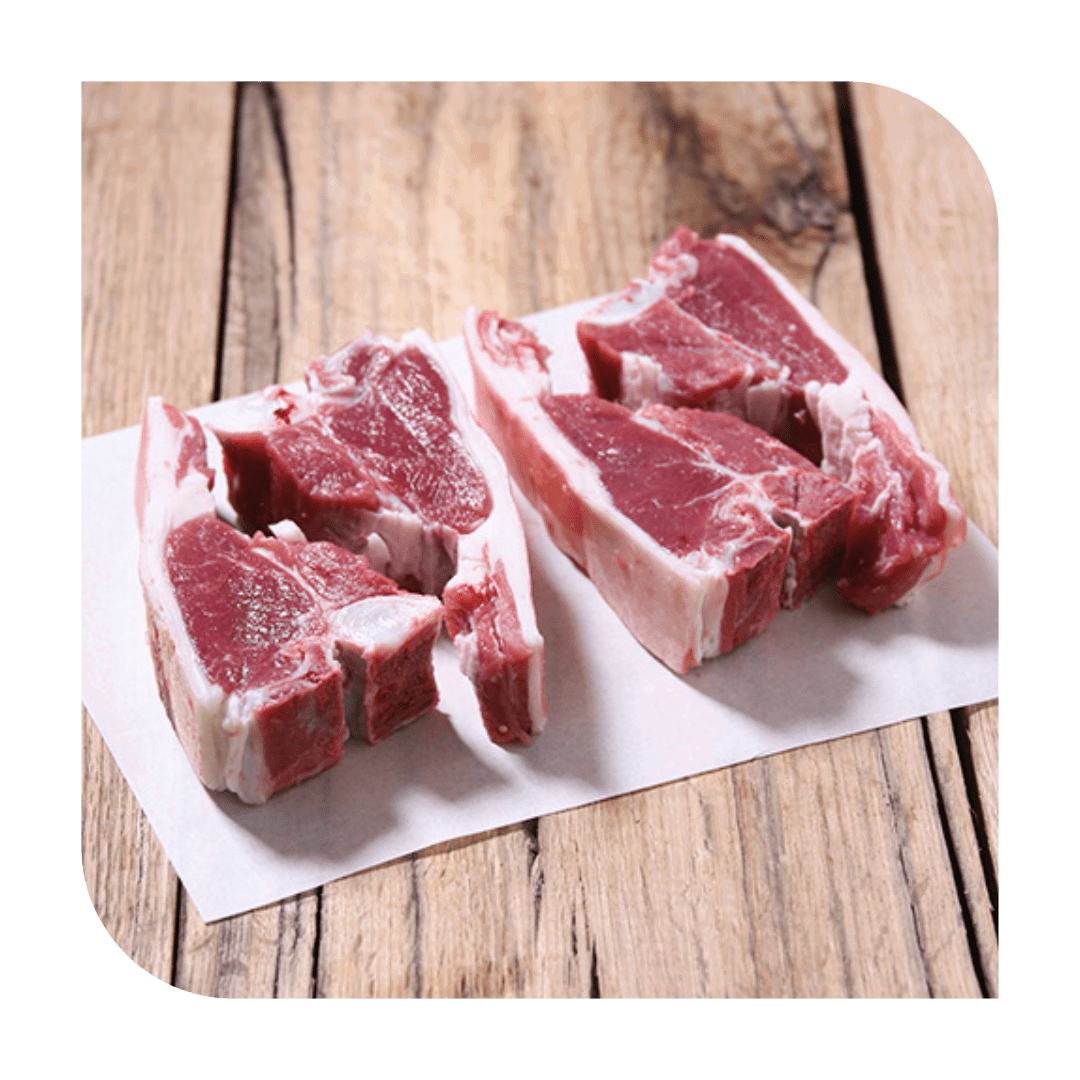 4x Grass Fed Lamb Loin Chops (450g)
Our select rare heritage bred lamb livestock are grass fed all year round allowing the intake of many different herbs, plants and grasses resulting in exceptional & beautifully tender gourmet lamb chops, taken from a premium cut of loin for superb flavour.

Typical Vales per 100g
Energy: 1150kj/277kcal
Fat: 23g
(of which Saturates: 10.8g)
Protein: 17.6g
Salt: 0.16g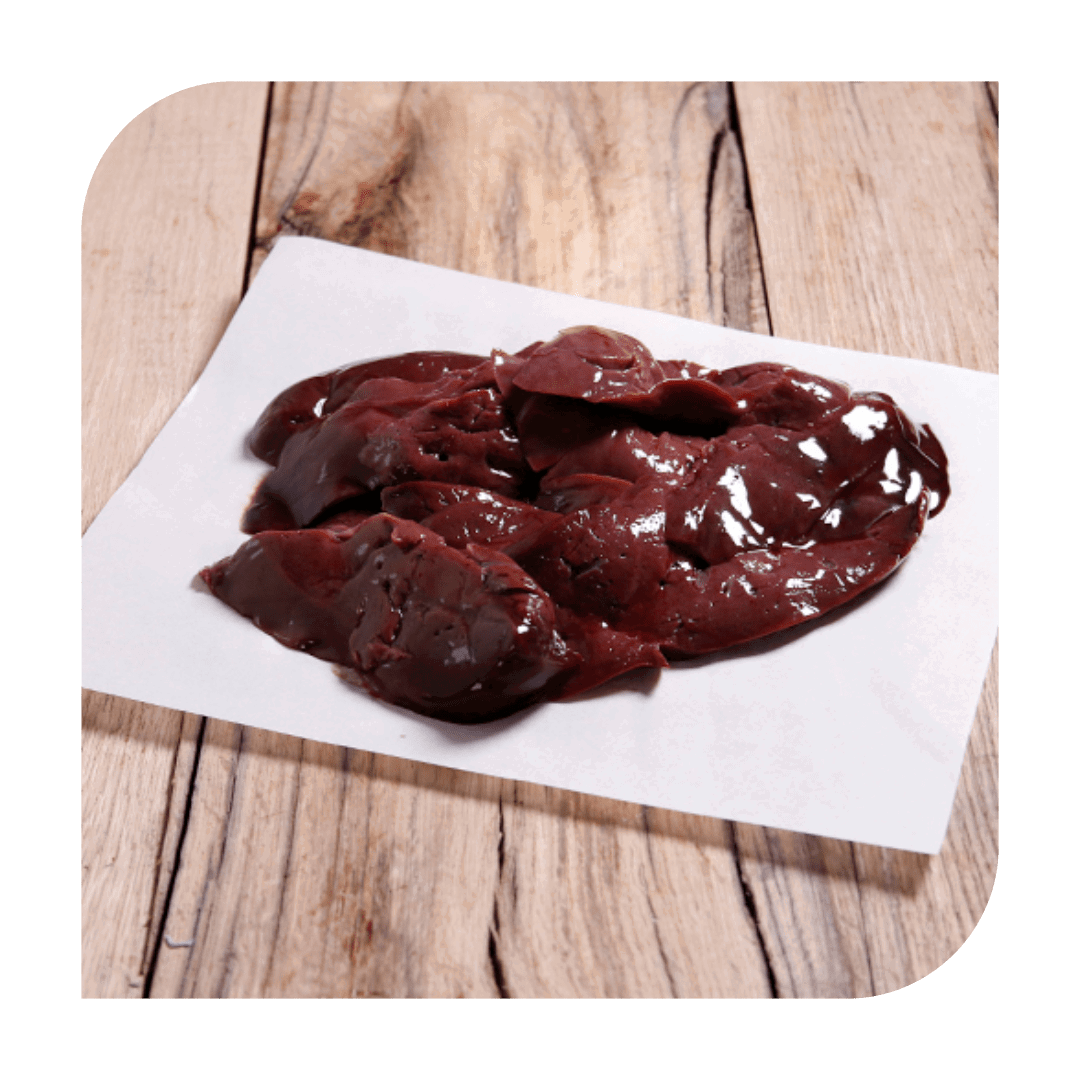 Grass Fed Lambs Liver (500g)
Natures ultimate multivitamin superfood and a staple amongst ancestral diets throughout the ages. Mild and delicate, our lamb's liver is a gentle introduction to enjoying offal. The liver is carefully trimmed by our expert butchers then sliced in thin strips ready to cook or be eaten frozen & raw.

Typical Vales per 100g
Energy: 750kj/180kcal
Fat: 10.3g
(of which Saturates: 4.6g)
Protein: 20.1g
Salt: 0.18g