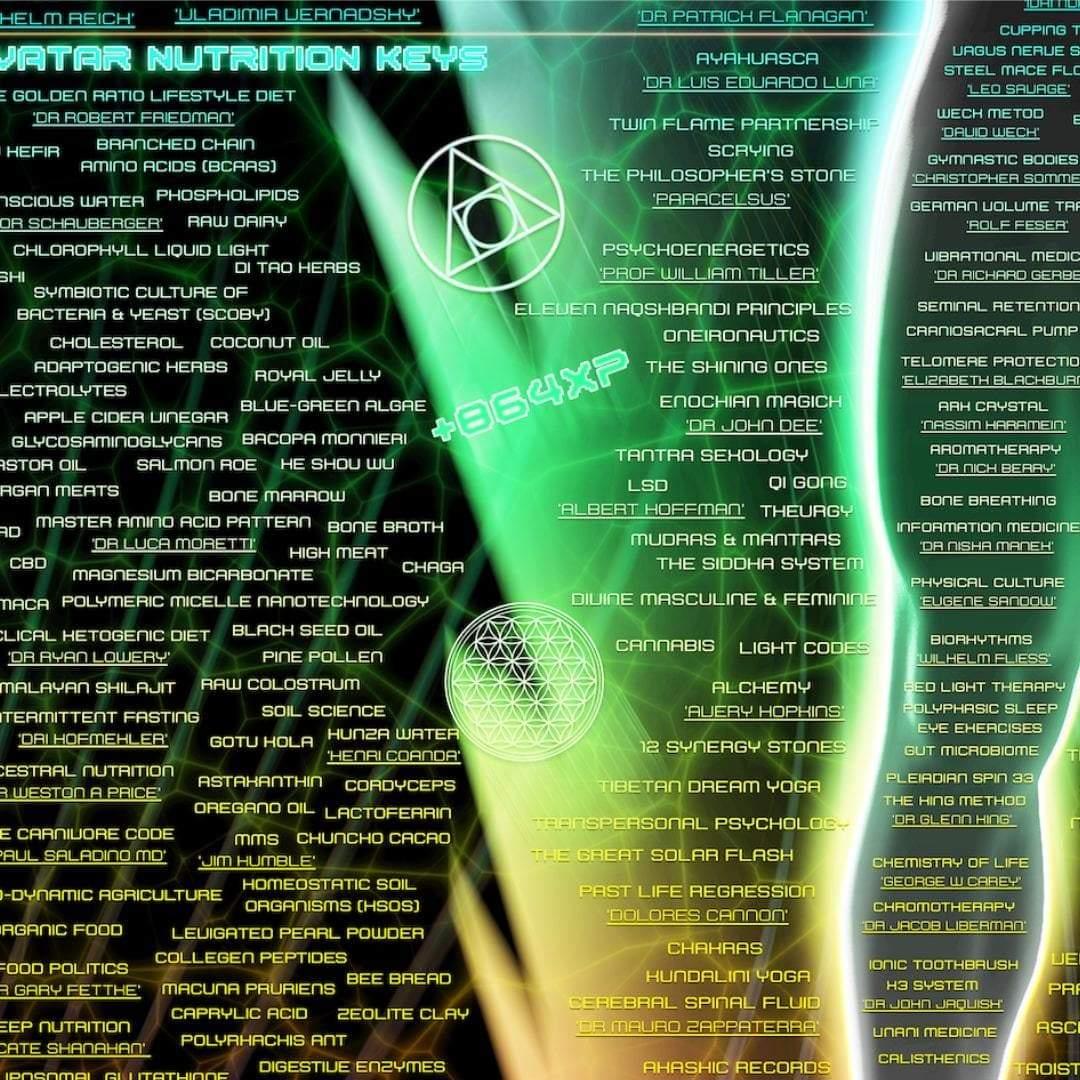 The Superhuman Optimisation Map (FREE PDF DOWNLOAD)
---
The Superhuman Optimisation Map is history's ultimate compendium of knowledge for self mastery & ascension, creating a new holistic & integrative model for awakening one's divine potential.
Unifying ancient esoteric wisdom teachings with 21st century peak state performance science, this guide-map will take you on a journey of self discovery through space and time.
Learn how to optimise yourself physically, mentally & spiritually to unlock dormant god-like powers and evolve into a living superhuman.
PLEASE READ DOWNLOAD INSTRUCTIONS:

THIS IS A FREE HI-RES A4 PDF VERSION OF THE SUPERHUMAN OPTIMISATION MAP. PLEASE MAKE SURE YOU HAVE A PDF VIEWER INSTALLED ON THE DEVICE THAT THE FILE IS GOING TO BE DOWNLOADED ON. IN ORDER TO RECEIVE THE PDF DOWNLOAD, FOLLOW THE INSTRUCTIONS BELOW;
Add PDF item to cart and proceed to checkout.
Log in or complete contact information form (make sure you supply your email).
Proceed to payment, you will be notified that no payment is needed, now complete your order.
Once the order is completed you will see the order confirmation screen where you will see a link to open to download your file. You will also receive 2 emails, one will be an order receipt, the other will be a link to a file named SHOMA4.PDF which is the Superhuman Optimisation Map.
IF YOU DO NOT RECEIVE YOUR DOWNLOAD LINK WITHIN 10 MINUTES OF ORDER CONFIRMATION THEN EMAIL US AT chris@primalalchemy.co.uk 
This product has no reviews yet.