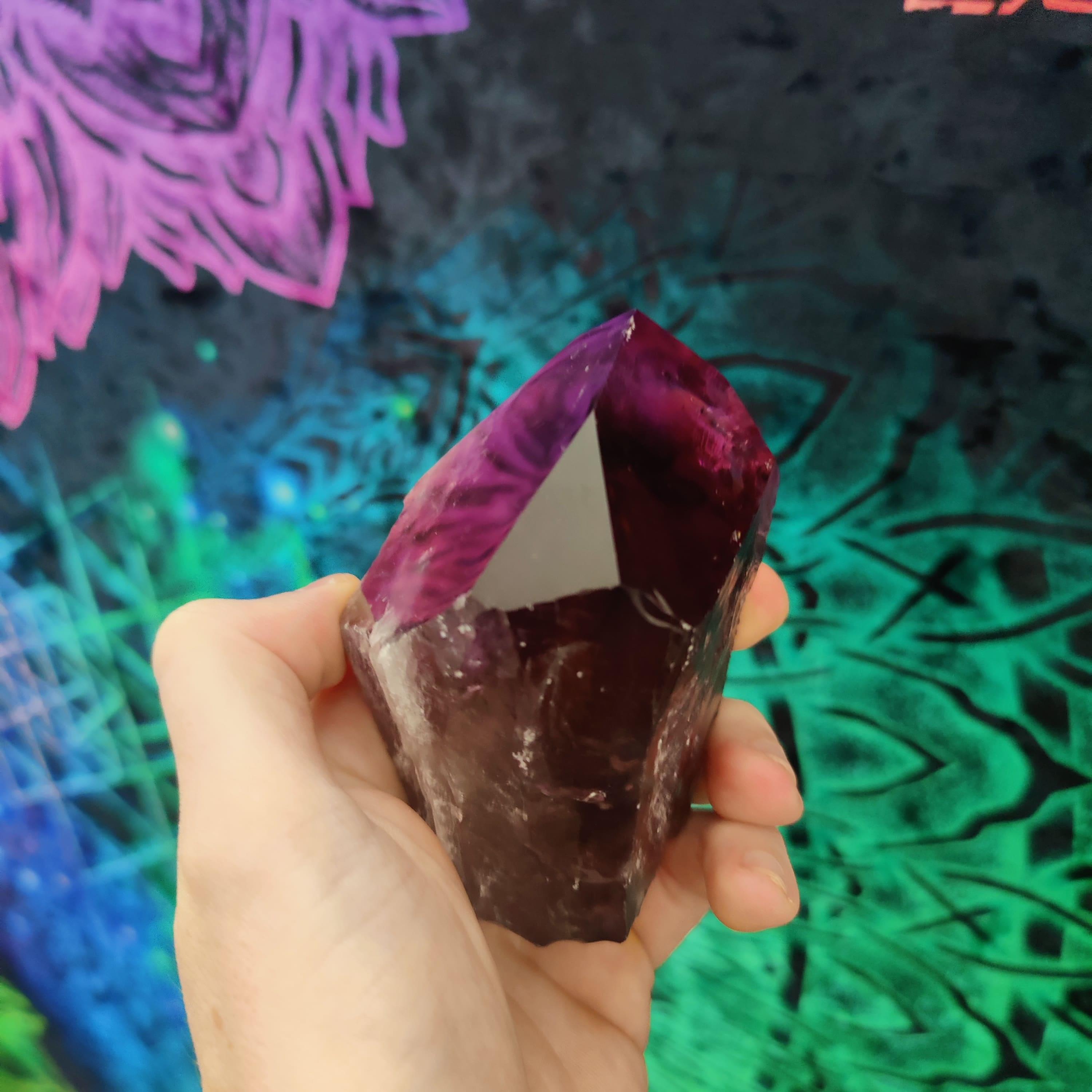 #12 Rare Phantom Amethyst
---
Rare Phantom Amethyst mined from Rio Grande Do Sul, Brazil and then Prana Charged.
Amethysts are the most well known healing stone in the world, with its metaphysical properties making it a stone that a great number of people choose to use, as it is one of the major stones that embody the energy of the violet flame. Violet flame healing is a potent spiritual healing method using a powerful energy, overseen by the Ascended master St Germaine. 

It has a potent energy to aid healing, intense spiritual growth and embodies potent healing properties with a strong energy for both spiritual and emotional healing. They are highly beneficial healing crystals for you to use as they have a peaceful tranquil energy that stimulates restful sleep and peaceful dreaming 
This product is rated 5.0 of 5.0 stars.
It has received 1 review.