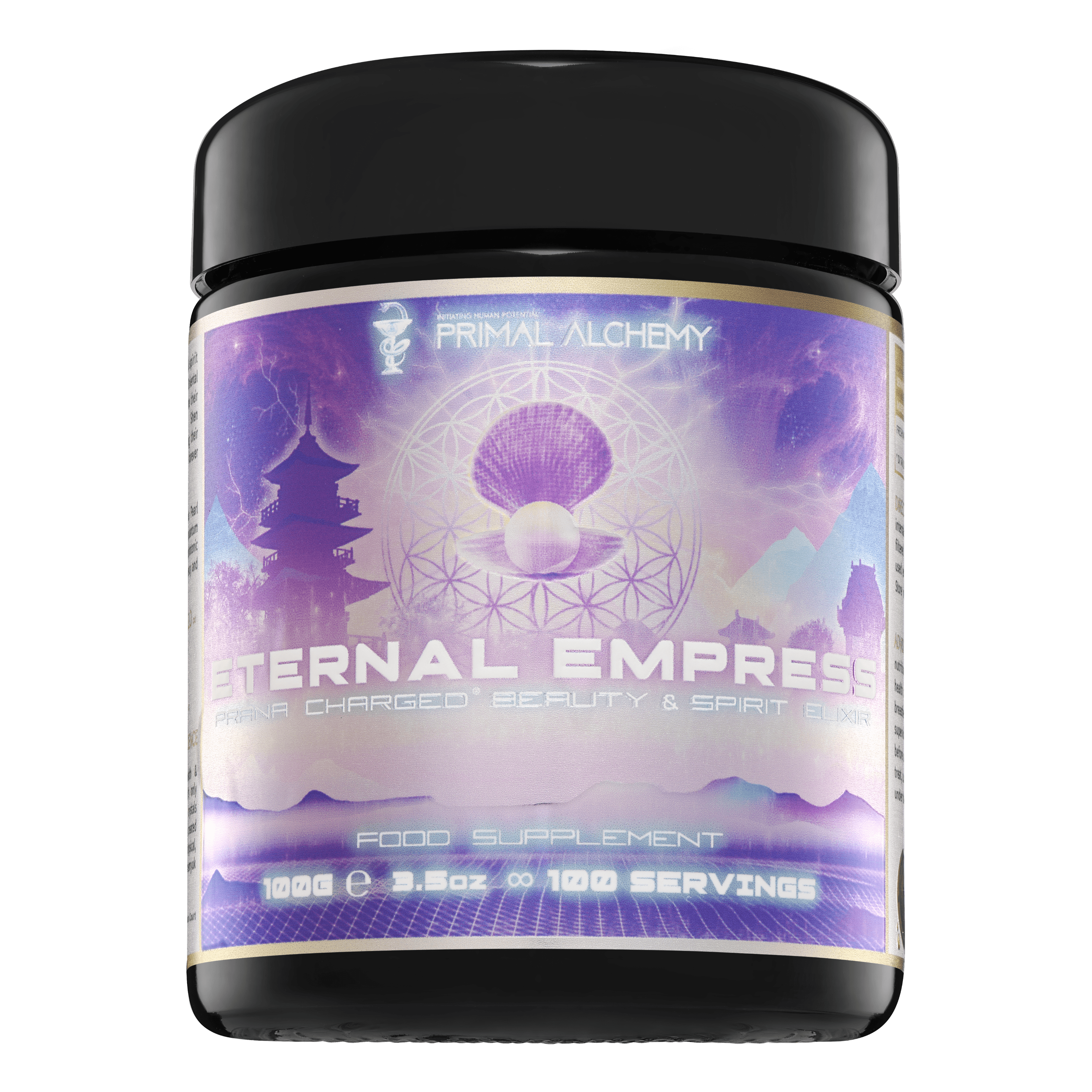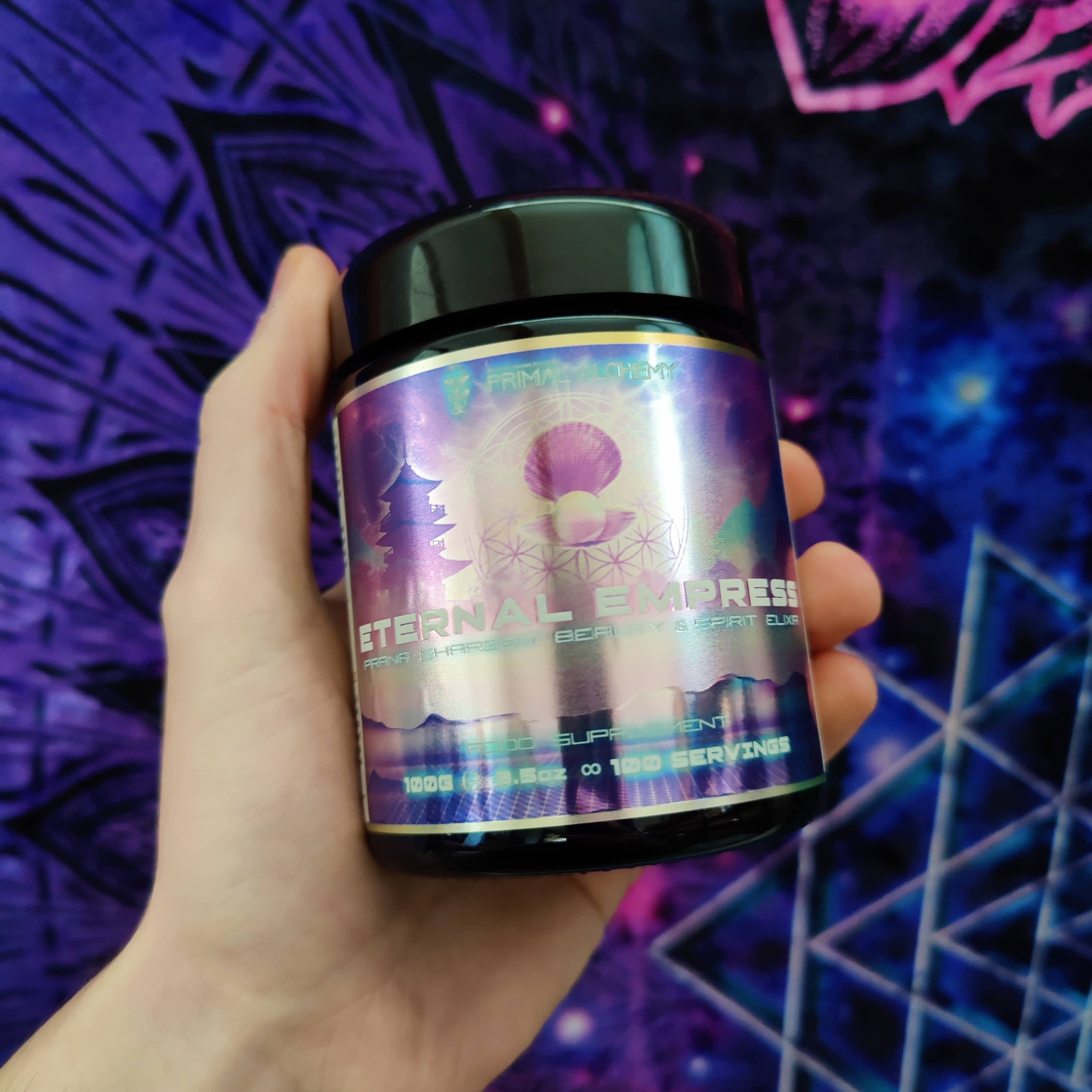 Eternal Empress ∞ Prana Charged® Beauty & Spirit Elixir
---
Eternal Empress is a calming beauty & spirit elixir, prised for thousands of years by Oriental Royalty and ancient Taoist Sages to help illuminate their inner and outer radiance. A premier Shen tonic for heavenly individuals who value keeping their physical, mental and spiritual being forever young & beautiful.
Di Tao sourced and sustainably harvested nano Peal powder, Prana Charged® to 432hz with state of the art quantum energy technology. Contained in premium biophotonic violet glass technology for maximal energetic potency and protection.

∞ DI TAO SOURCED ∞ SUSTAINABLY HARVESTED ∞ KETO ∞ PALEO ∞ GMO FREE ∞ DAIRY FREE ∞ GLUTEN FREE ∞ SOY FREE

* EU Regulation on nutrition and health limits us giving any nutrition or health claims on our products. This does not mean you can't research your own information on the internet, concerning our products and the ingredients we use in our formulas. Please look at our reviews to see validated experiences from our customers. 
Ingredients 

Freshwater Nano Pearl Powder*
*denotes Di Tao sourced & sustainably harvested ingredient 
Directions
Can be consumed internally by either mixing 1g (1/3tsp) of powder into filtered water / favourite beverage of choice or used externally by applying topically as a face mask . Store in a cool dry place out of reach of children.
Prana Charged

®
Prana Charged is the ultimate unification of ancient ancestral wisdom with 21st century science. Harmoniously integrating both systems of knowledge through a revolutionary process of infusing vital orgone energy into our products.


DI TAO Sourced 
Here at Primal Alchemy, we always stress the importance of eating locally and in season with the immediate environment. By eating in accordance to the natural cycles of nature, we receive the nutrients needed to thrive in the seasonal conditions & demand, fine tune our energy field to harmonise with the land we walk upon and strengthen our connection to the source of our God self.

In traditional Chinese medicine there is a philosophy that encompasses all of the above but in the context of medicinal herbs. Di Tao is the traditional Chinese concept of sourcing the tonic herb from its spiritual homeland, its authentic true source & habitat. It is in this region only, where the environment is optimal, that the herb will grow to become the most phytochemically rich, potent & balanced.

The underlying belief in Di Tao philosophy is that herbs that grow in one region will differ from another region. Everything must be taken into consideration throughout the lifespan of the herb to potentiate its healing qualities, such as the water that nurtures it, the soil that feeds it, the insects & microorganisms that live symbiotically with it and also how it is cultivated and finally prepared.

Advisory Information  
If you are pregnant, breastfeeding, taking medication or under medical supervision, please consult a healthcare professional before use. This product is not intended to diagnose, treat, cure or prevent disease. Not intended for persons under the age of 18.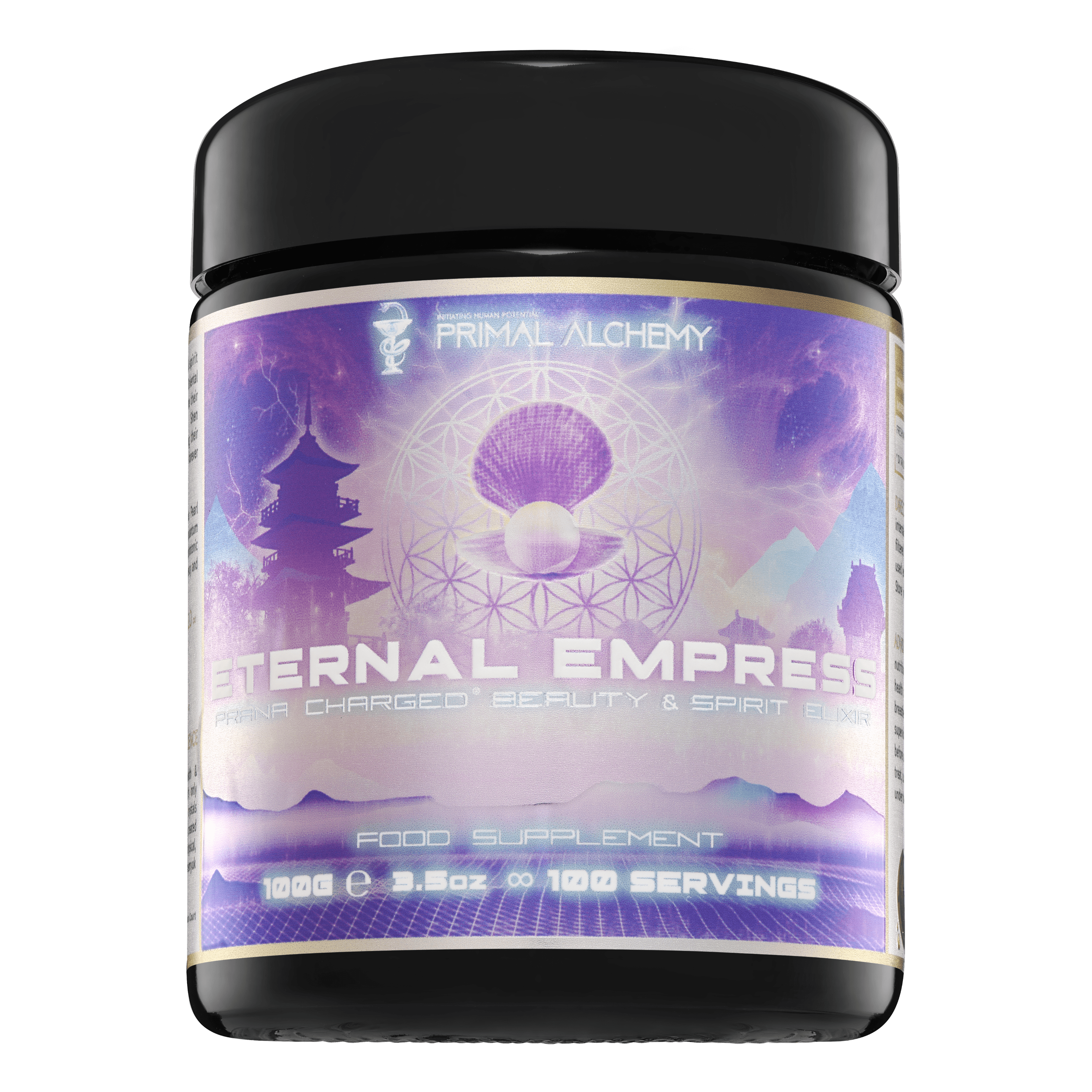 This product is rated 5.0 of 5.0 stars.
It has received 3 reviews.