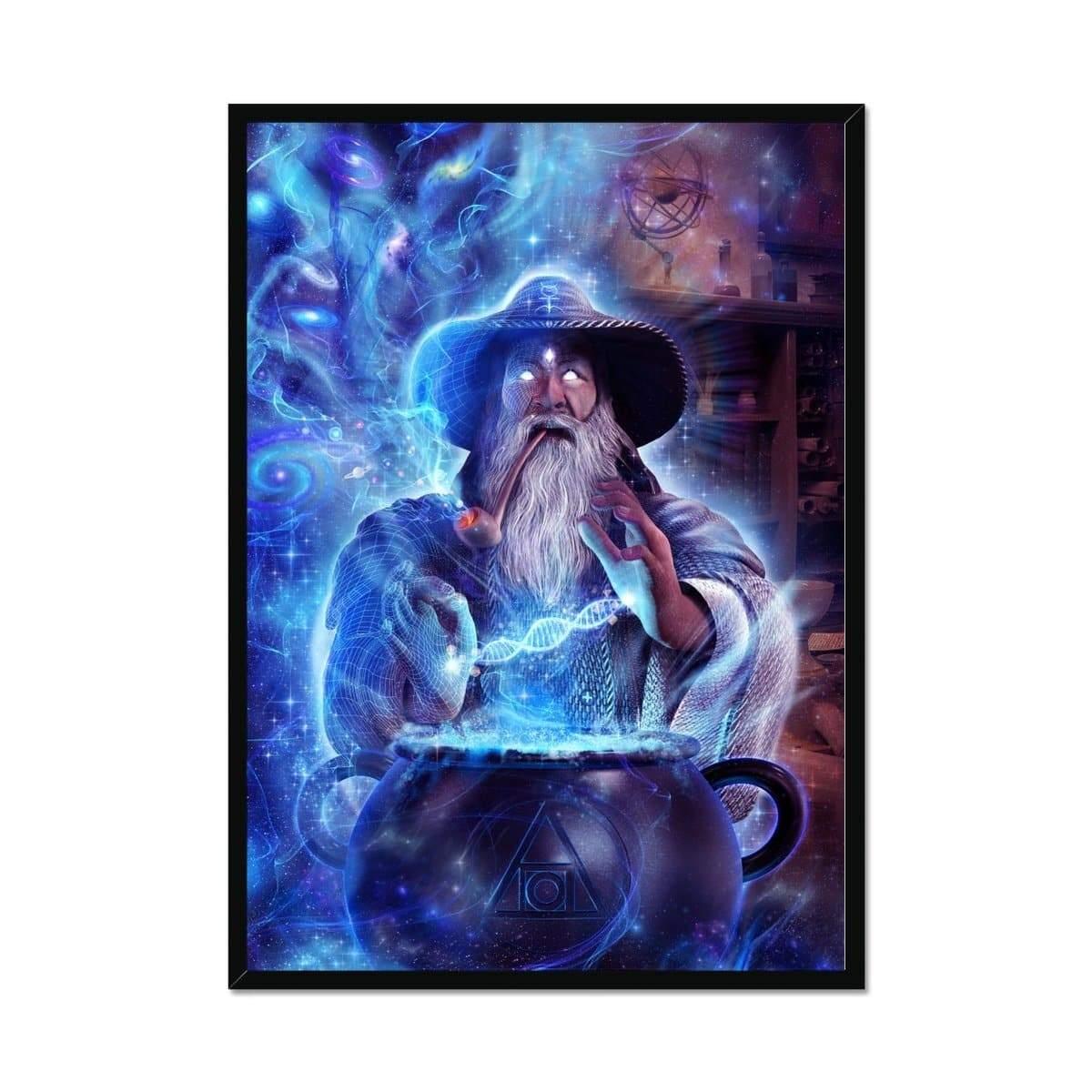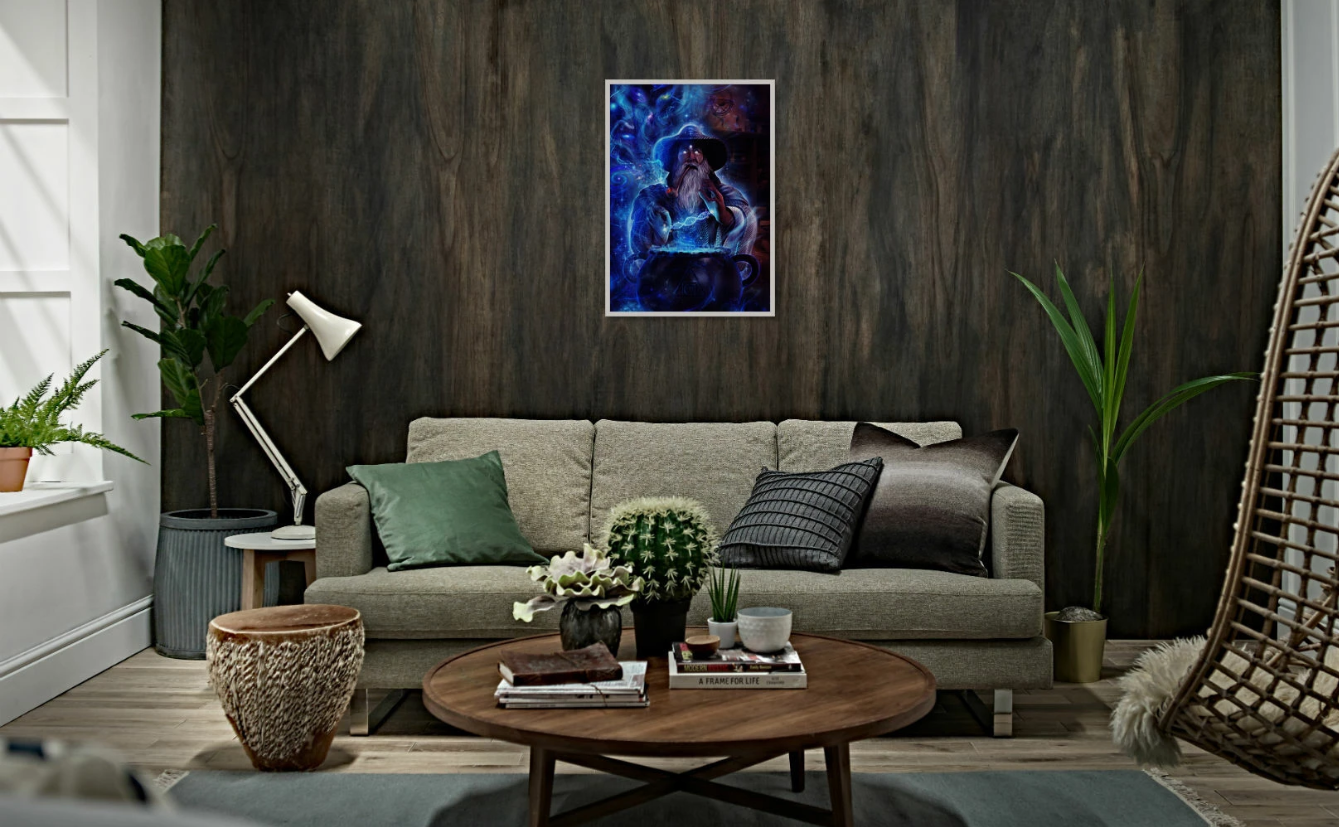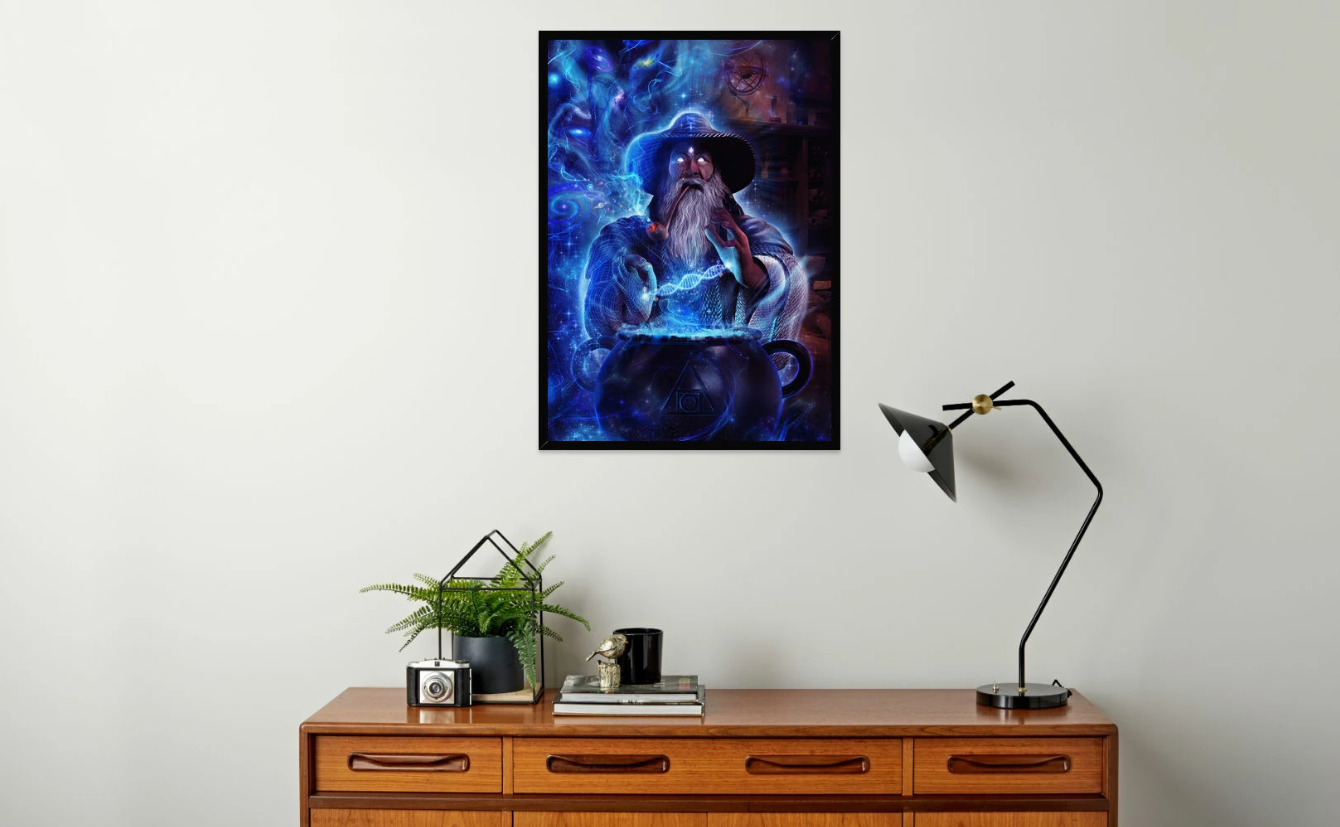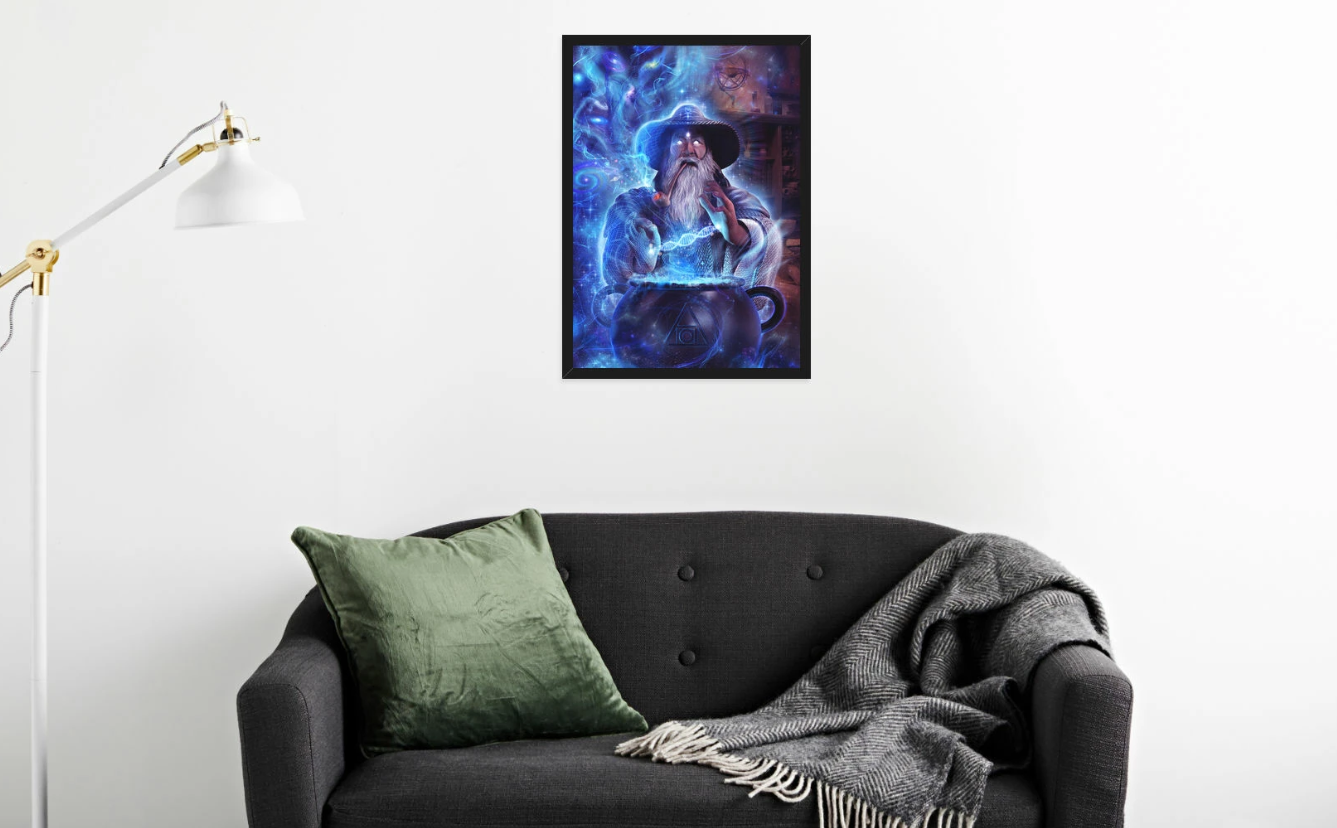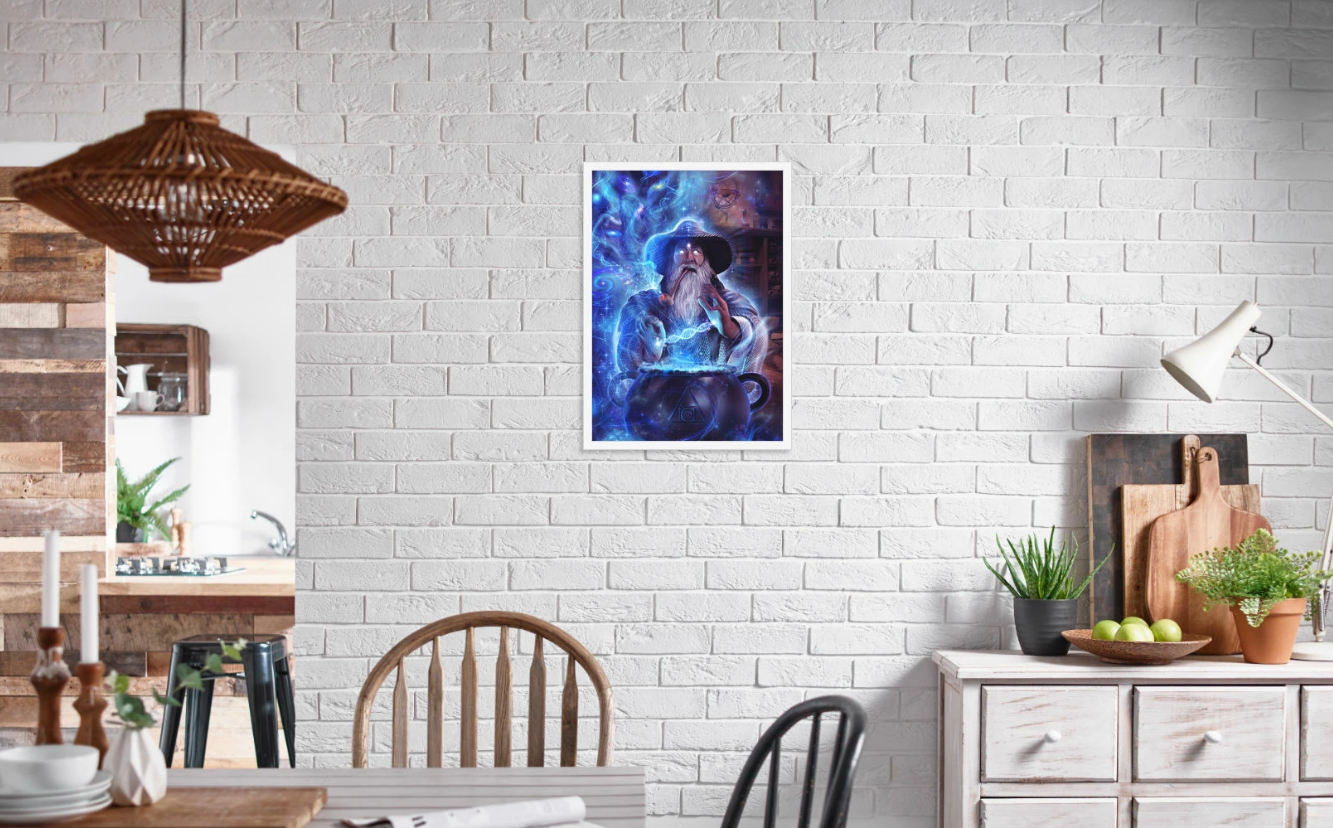 Merlin's Alchemical Secret Framed Print
---
Merlin's Alchemical Secret shows us our truest potential when channeling the wizard archetype within us all. By undertaking the work to harmonise both the internal & external worlds, we can alchemically transmutate our base lead consciousness, perfecting it to evolve into our divine golden consciousness. Unlock Merlin's secret and immortalise the soul, thus completing the great work of all the alchemists past, present & future. 
Free World Wide Shipping.
A1 (24x34") or A2 (17x24") Portrait Print.

Museum Quality Archival Print.

Created from High-Quality Wood, Milled with Simple Clean Lines and Presented with a Satin Finish. Ready to Hang.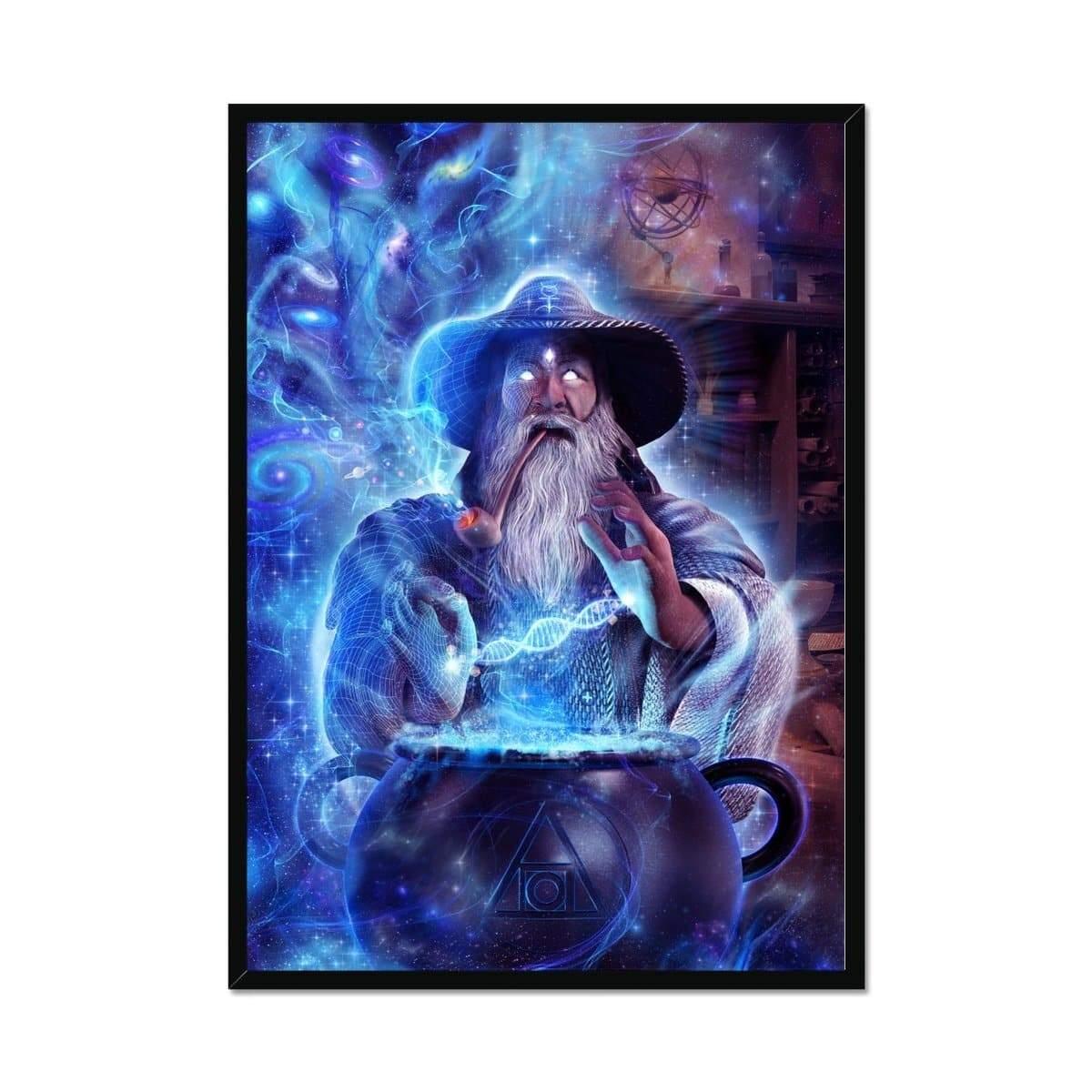 This product has no reviews yet.