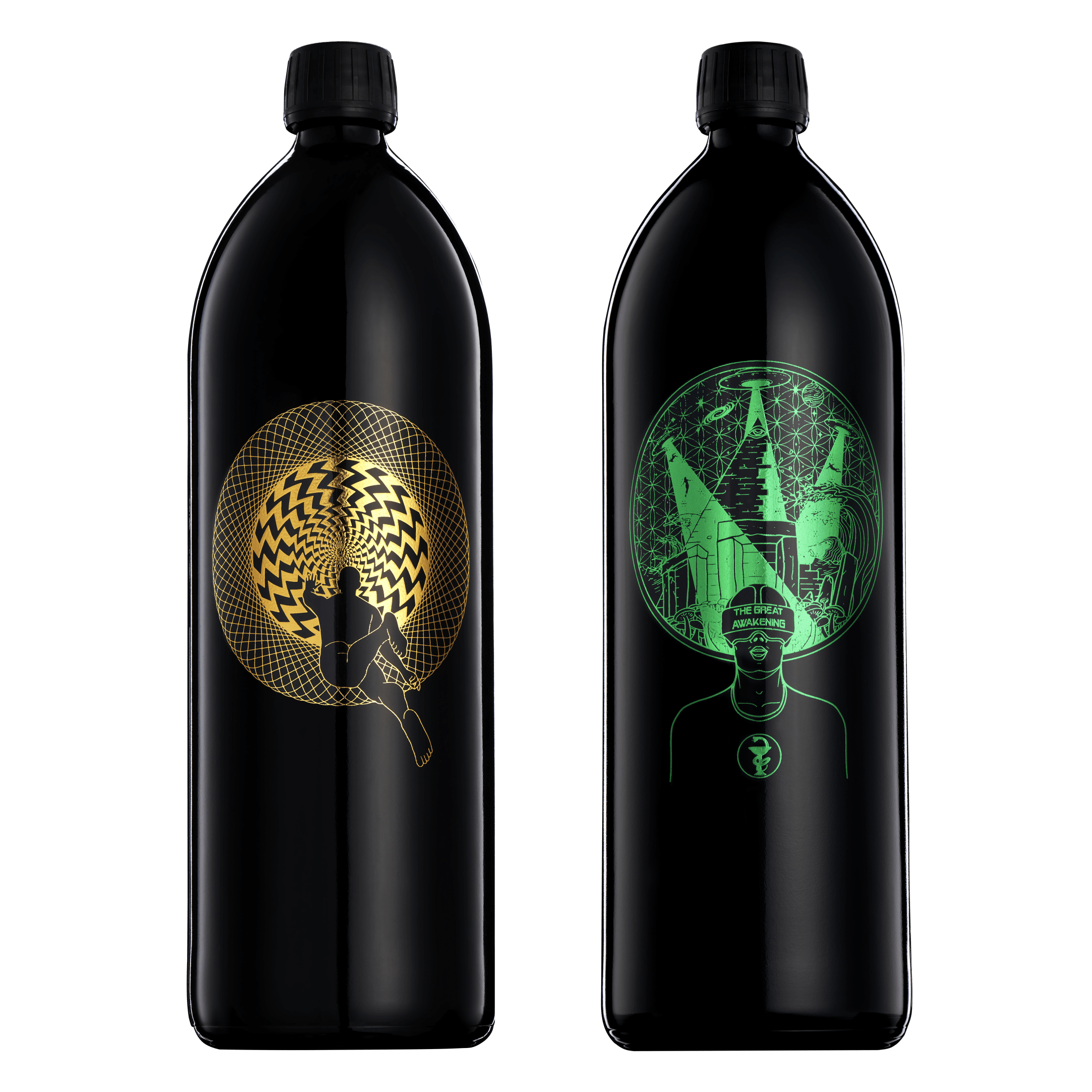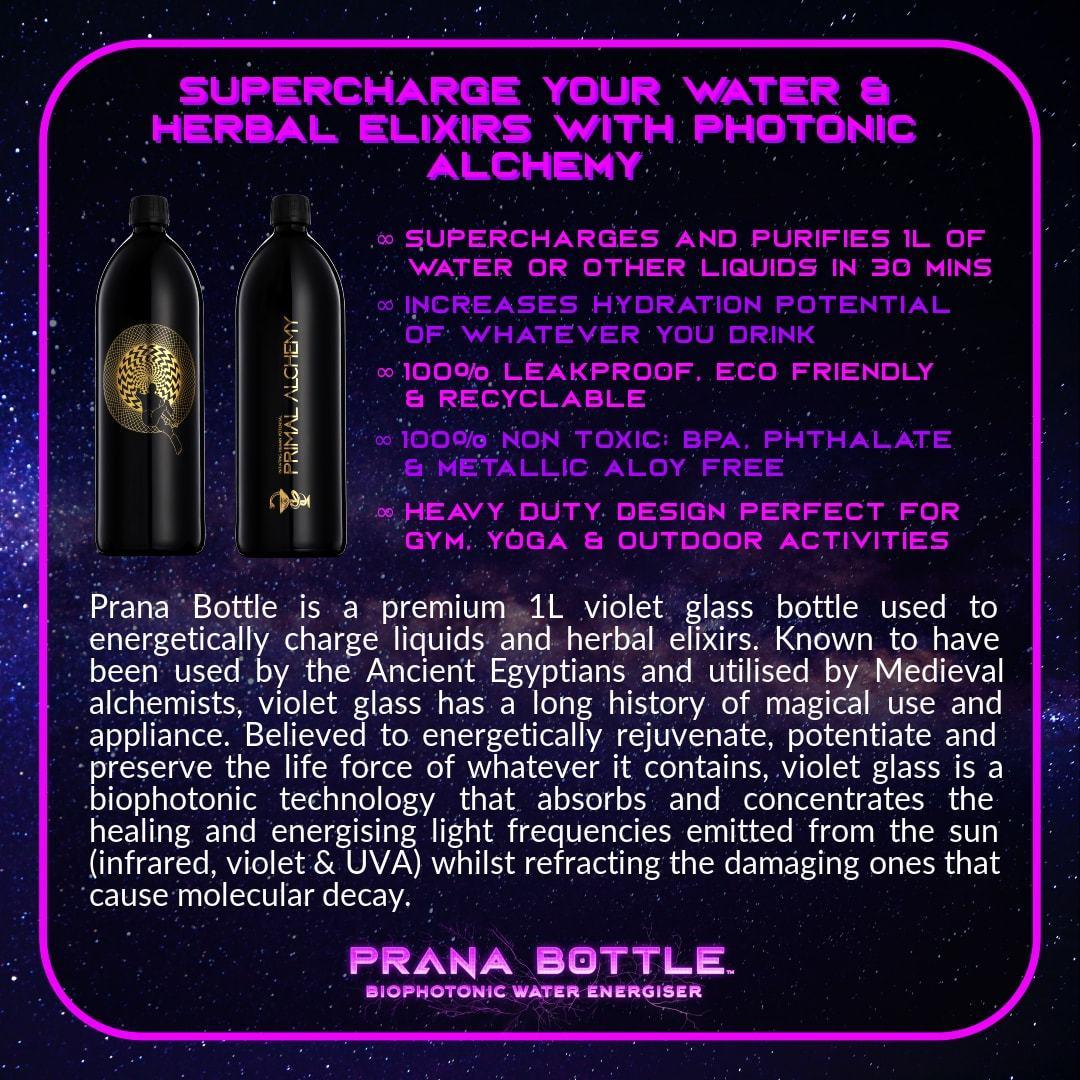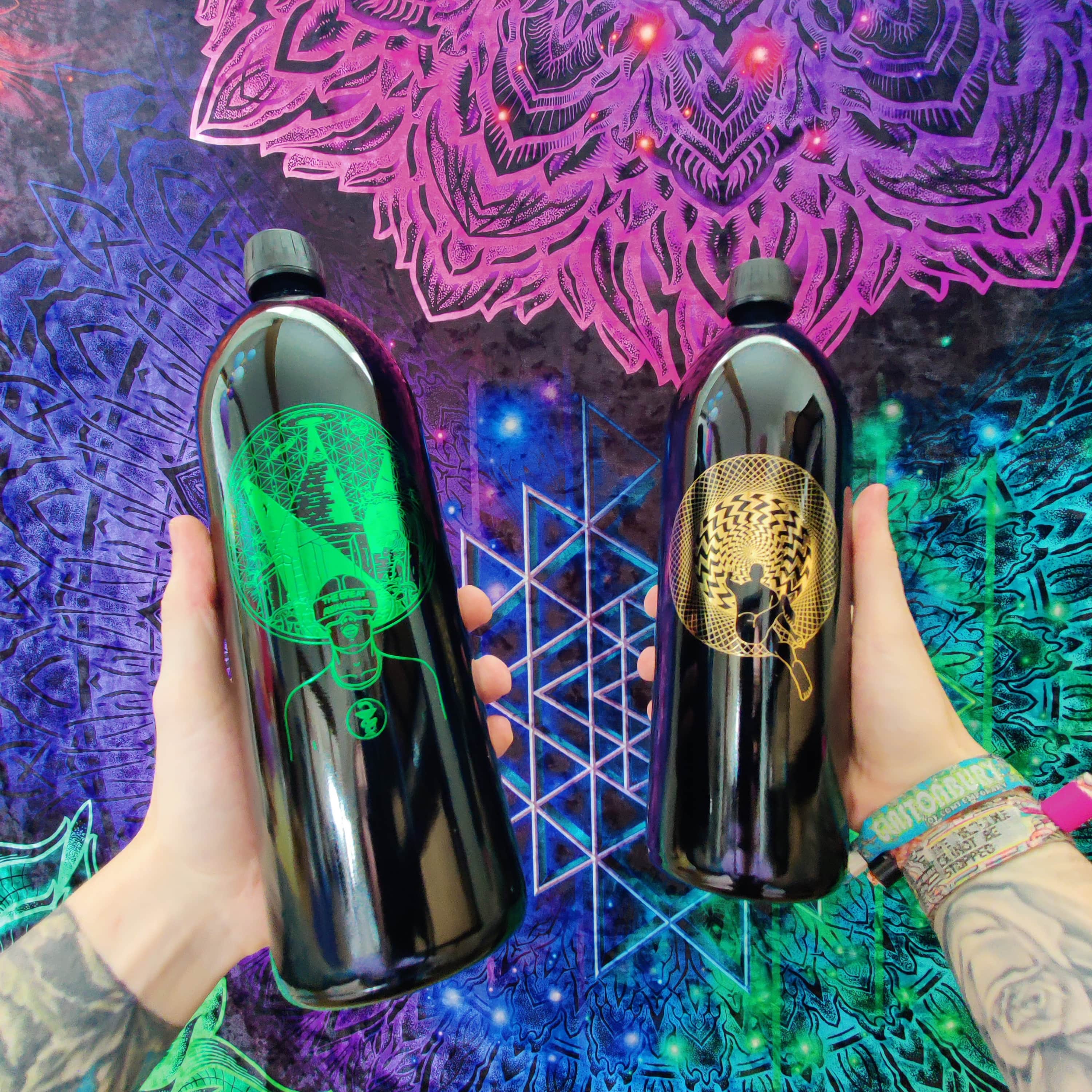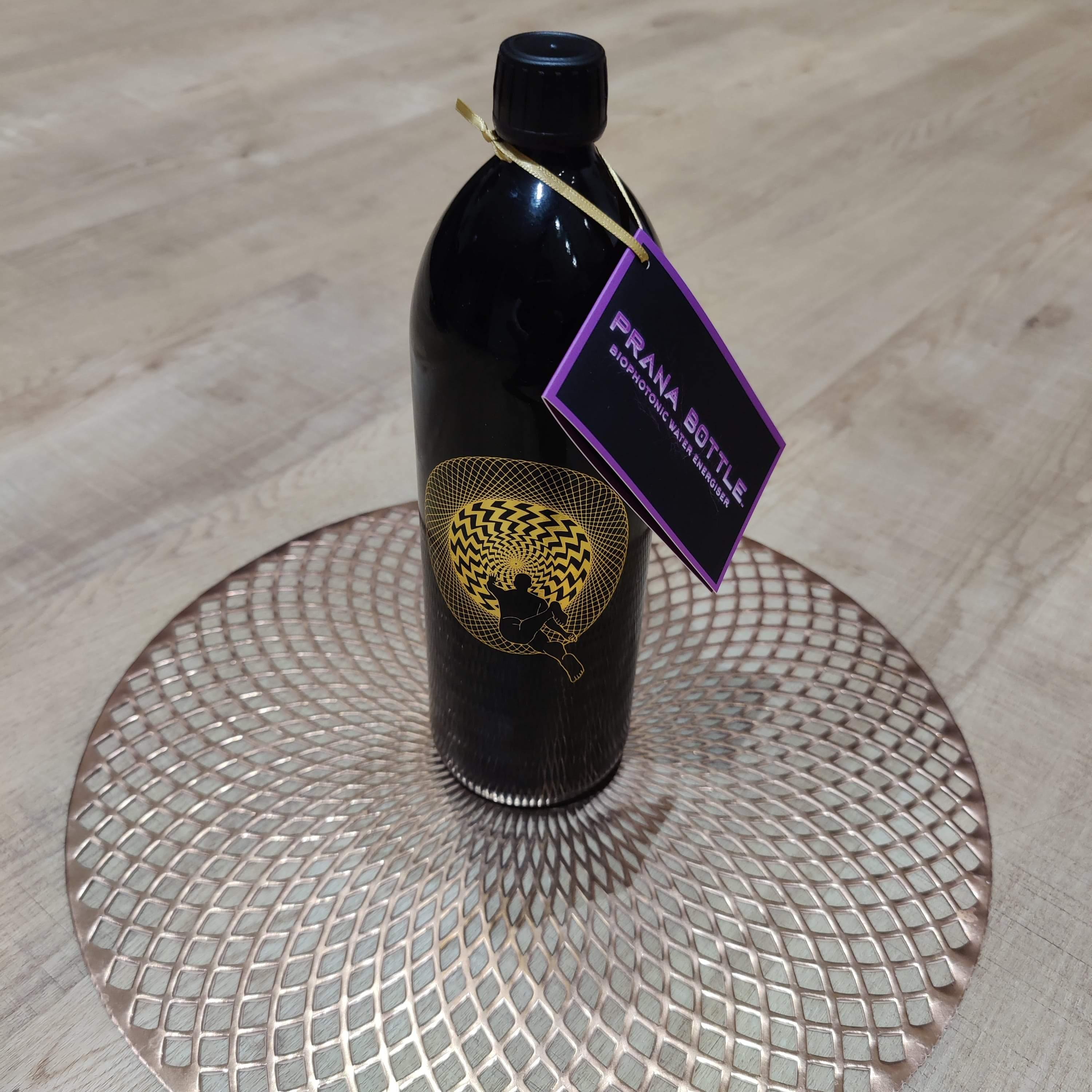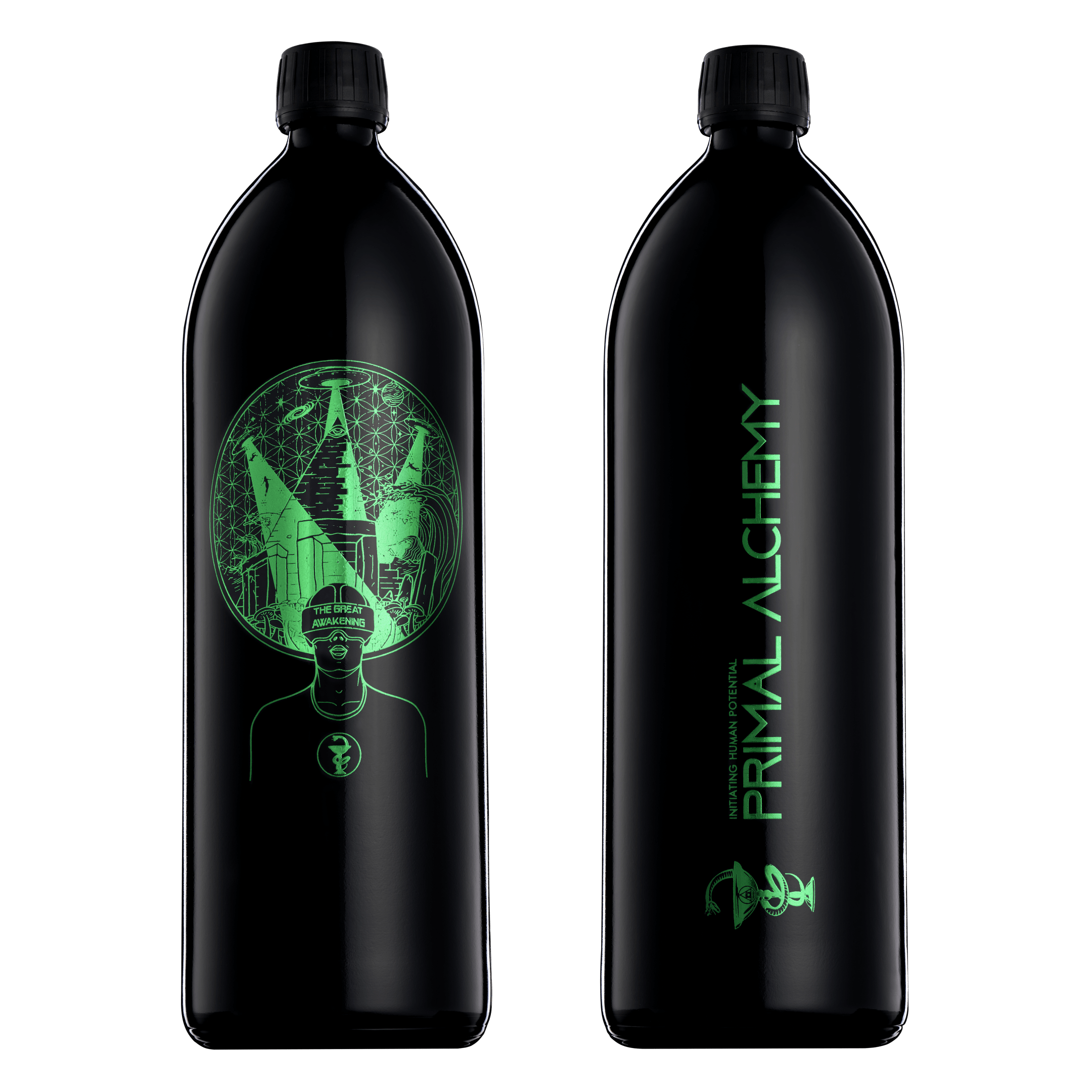 Prana Bottle ∞ Water Energiser
---
Prana Bottle is a premium 1L violet glass bottle used to energetically charge liquids and herbal elixirs. Known to be used by the Ancient Egyptians and utilised by Medieval alchemists, violet glass has a long history of magical use and appliance. Believed to energetically rejuvenate, potentiate and preserve the life force energy of whatever it contains, violet glass is a biophotonic technology that absorbs and concentrates the healing and energising light frequencies emitted from sunlight (infrared, violet & UVA) whilst refracting the damaging ones that cause molecular decay.
⚡

EXPERIENCE QUANTUM HYDRATION AND SUPERCHARGE YOUR WATER with this biophotonic technology. Premium patented Miron glass absorbs and concentrates infrared, violet & UVA wavelengths of sunlight to energise water and liquids contained within whilst refracting damaging wavelengths that cause molecular decay.
💧

HYDRATE MORE WITH STRUCTURED WATER and fuel your workouts, outdoor hikes and physical activity with quantum hydration and feel more energised drinking fresher purer water.
✨

BEAUTIFUL 1L HEAVY DUTY GLASS BOTTLE with exclusive Primal Alchemy artwork. The perfect balance of performance & beauty, never looking out of place at the gym, yoga studio, in nature or in your home.
💦

100% LEAK PROOF & AIRTIGHT SEAL so you can take your Prana Bottle anywhere with you without worrying about the inconvenience of your liquids leaking and ruining your day.
🚫

100% BPA, METALLIC ALLOY & TOXIN FREE to avoid plastics and metals leeching into your liquids over prolonged use so you can rest assure your liquids are pure and contamination free.
Advisory Information
Not suitable for machine washing. Hand wash only.
This product is rated 5.0 of 5.0 stars.
It has received 31 reviews.