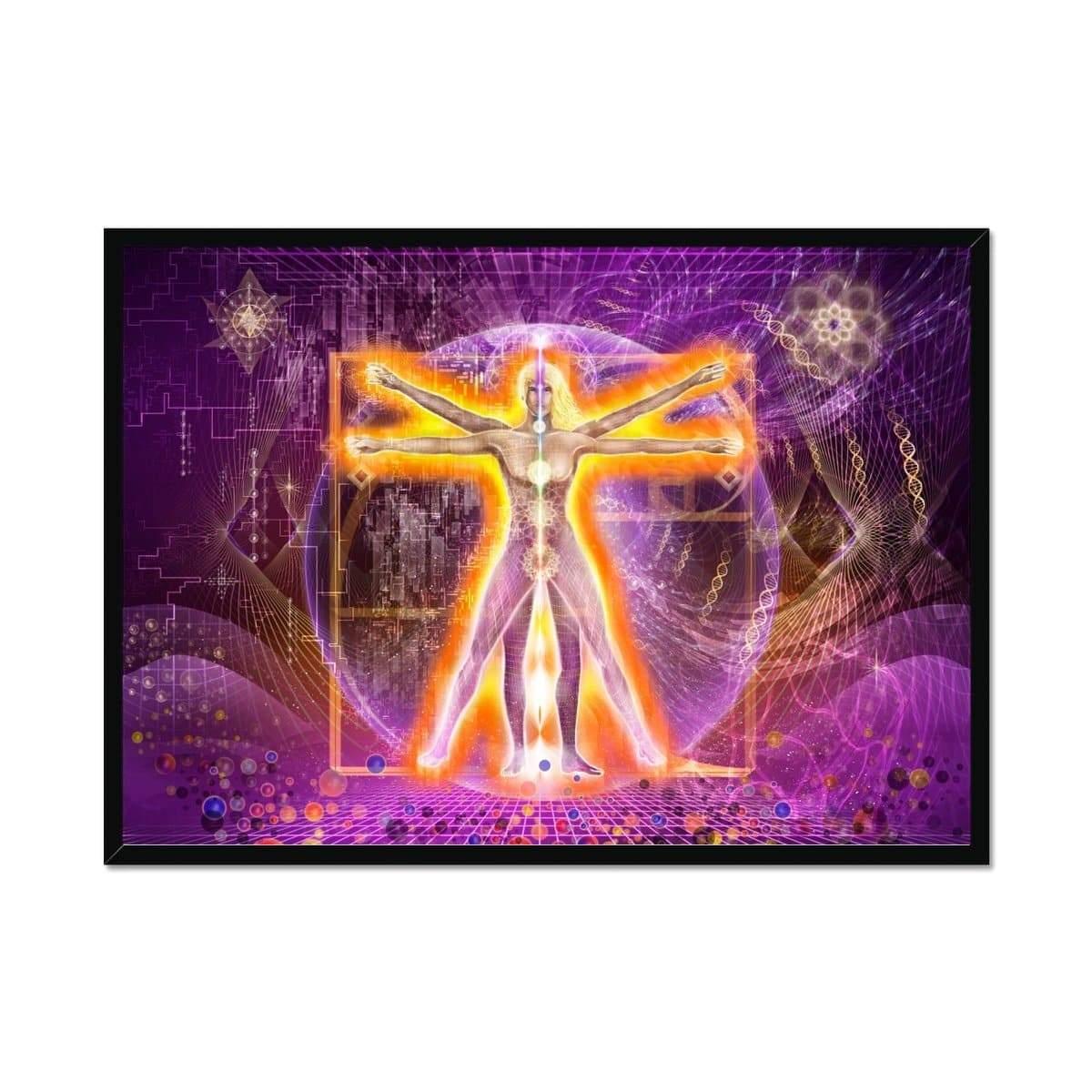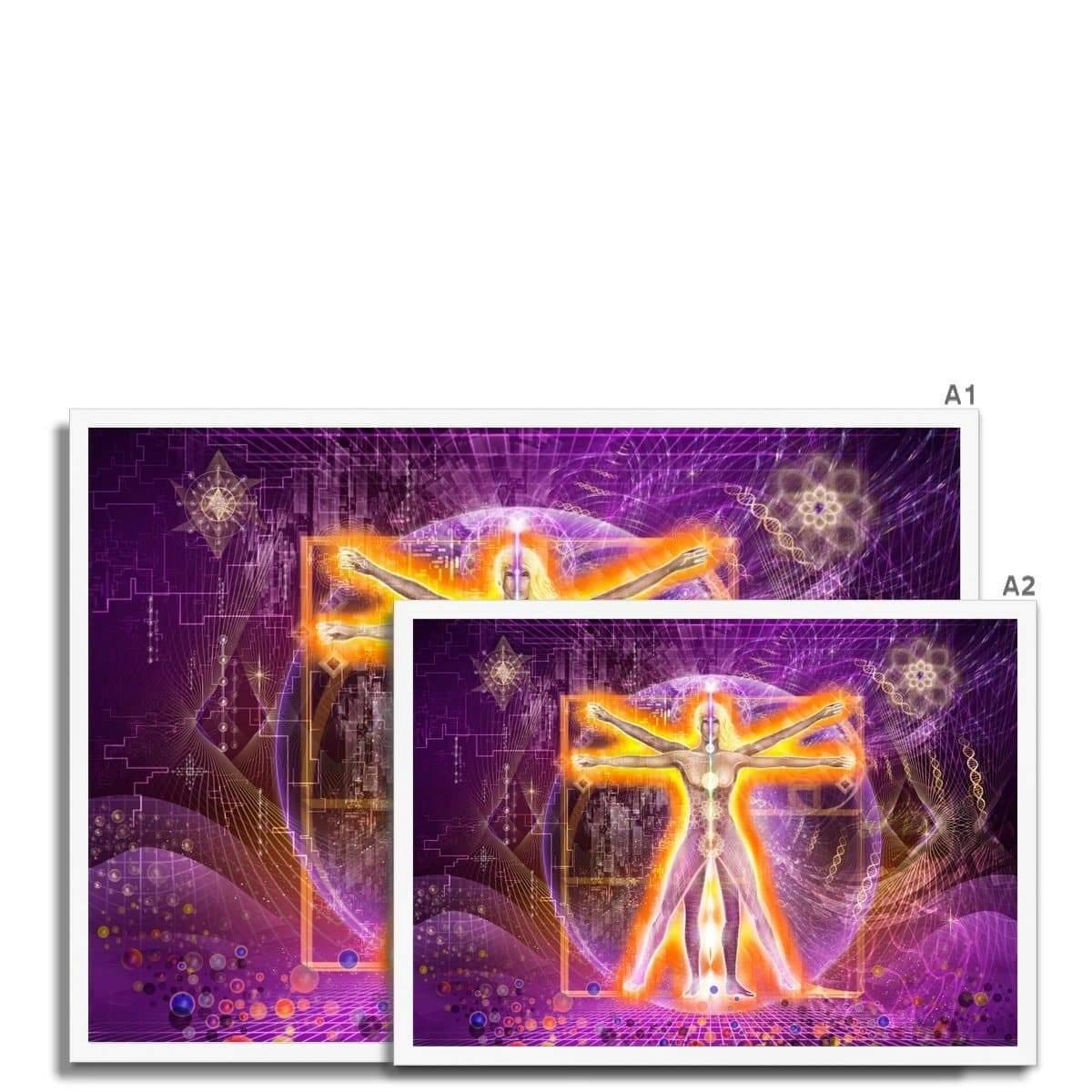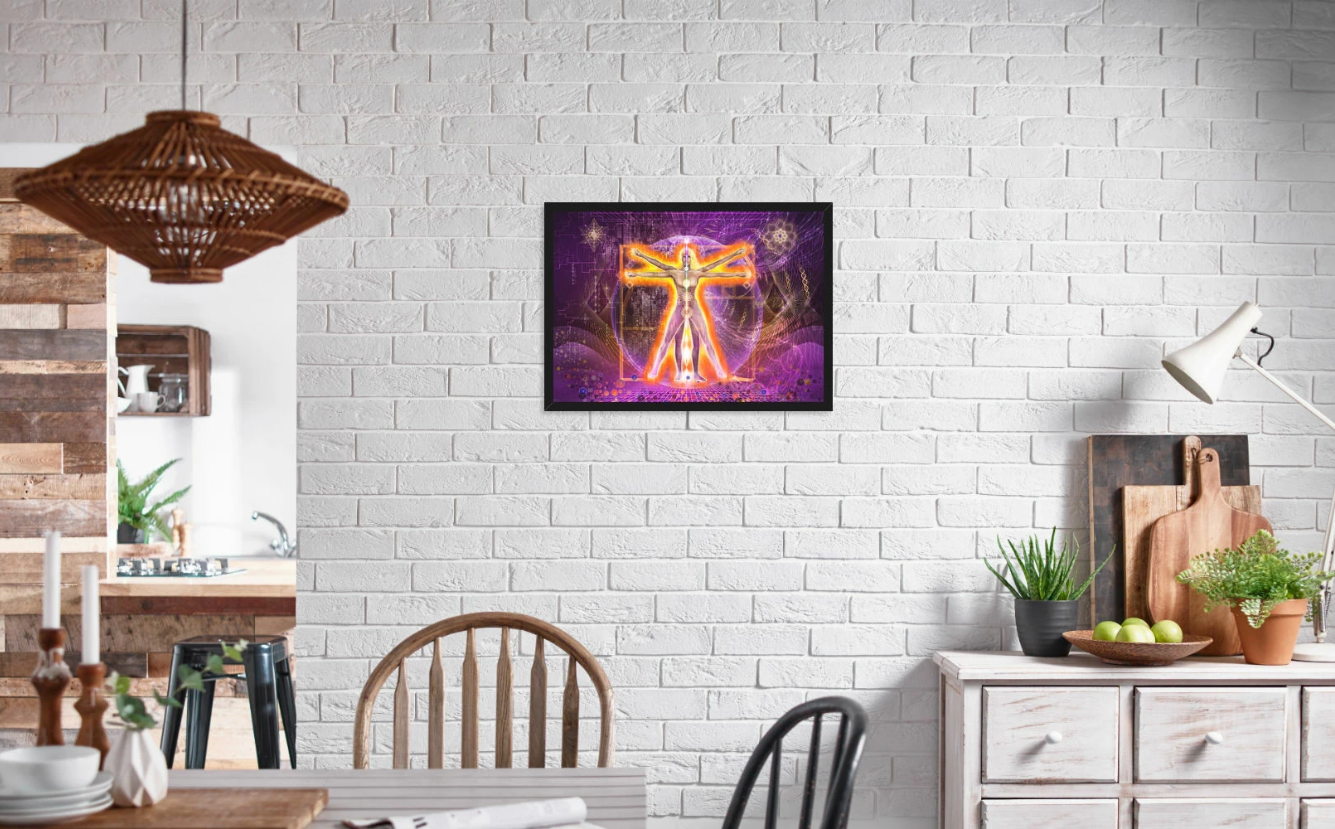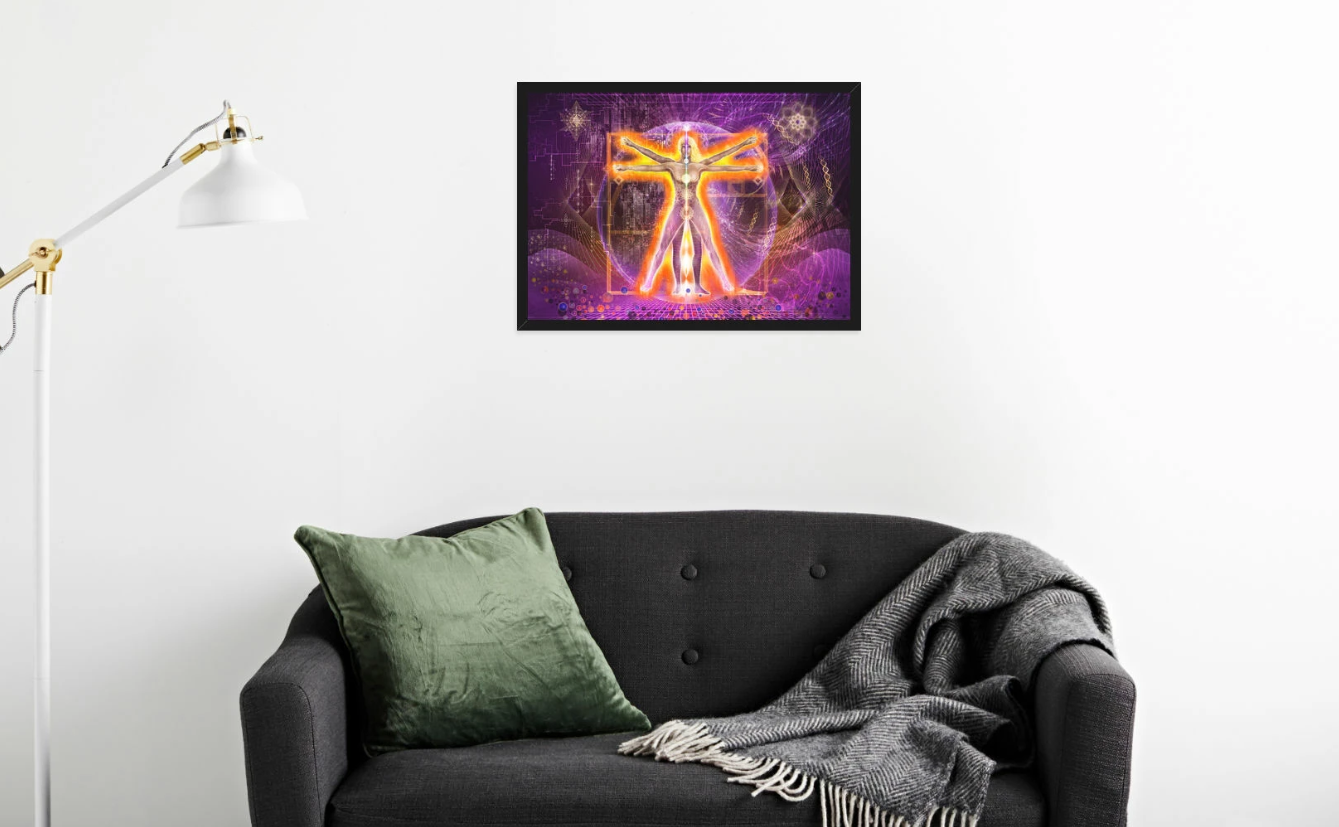 Vitruvian GodSelf Framed Print
---
Influenced by the original work of the famed Ancient Roman architect Marcus Vitruvius, which was then later expanded upon by the great Leonardo Da Vinci with his masterpiece "The Vitruvian Man". The Vitruvian GodSelf shows us in our perfected divine form, unifying the masculine & feminine energies within us to connect back to our androgynous omnipresent self.  
Free World Wide Shipping.
A1 (34 x 24") or A2 (24 x 17") Landscape Print.

Museum Quality Archival Print.

Created from High-Quality Wood, Milled with Simple Clean Lines and Presented with a Satin Finish. Ready to Hang.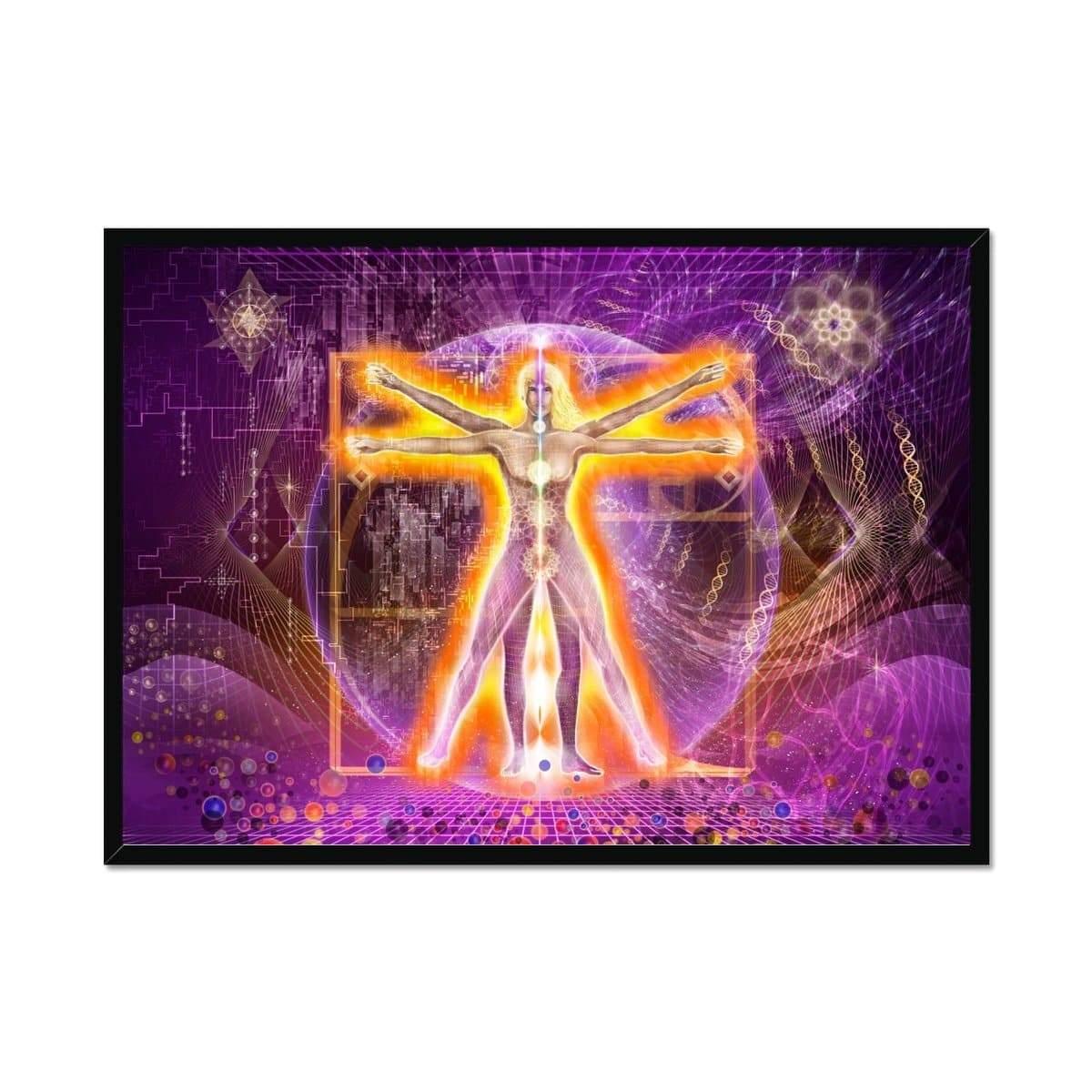 This product is rated 5.0 of 5.0 stars.
It has received 1 review.